We are so glad you found us. Dover First Christian Church is an independent church that seeks to glorify God and love the people of Tuscarawas Country. We recognize that nearly everything has changed in the past few months as our country and community have wrestled with COVID-19 and emotional, health, financial, and social obstacles it presents. This means things have changed for us here at the church as well. The most up to date information is located on our updates page, but here are some key details.
We will resume hosting services in our building on Sunday, June 7. In order to best honor the guidelines laid down by the state for social distancing practices, we will be having two services in two different rooms in our building (9:30 and 10:45). We do need you to register for the service you attend so we can make sure we do not exceed our limits for each service. We are taking several extra precautions during this season, and you can read about them here.
We know that many of you don't feel comfortable coming back to services in-person right now, and we respect that. We want to continue to minister to you as well, so you can keep watching our 10:45 worship service. The best place to watch is either right here on the website (scroll to the bottom), or at www.facebook.com/doverfcc. Watching on Facebook does allow you to interact with other viewers. Other resources such as kids devotionals, music playlists, short lessons, and prayer sessions are hosted on Facebook as well.
If you would like additional resources for personal study or growth, contact us about accessing RightNowMedia and their incredible library of kid's programming and adult Bible Studies. It's a free service we'd love to share with you.
Functionally, we will continue to have the building will be open Monday-Friday from 9:30am-12:30pm each day. You can stop by the building to pick up communion, get hard copies of our online services, or leave your tithe. You can also give online here.
We have been using much of our energy, time, and money to help those in need. Regular updates on what is happening at our church and in our community can be found on our Facebook page or at www.doverfcc.com/updates. ​​​​​​​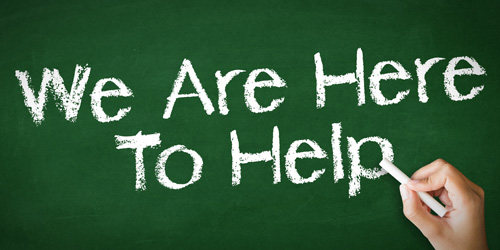 Our Church exists for the purpose of honoring God and loving the people He puts around us. We are here to help you through this difficult season. Here are a few things we are helping with, but if you have a need that is not listed here, please reach out to us, and we will do our best to assist you.
Food Delivery

- With several families out of work, and the TUFF Bag program closing down for the year, it has been our privelege to partner with Dover Middle School and provide groceries for 20 families in the area. In the month of May we were able to deliver 120 bags of groceries to these families, and we plan to make some deliveries in June and July as well. You donate to this cause on our giving page or in person. Please put Dover City Schools in the memo line.



Grocery Delivery

- Many folks either cannot or should not be headed out during this time. If you, or anyone you know, needs basic grocery items purchased and delivered, please let us know. If you'd be willing to shop and deliver items, contact the church office.





Regular Checkups

- We are reaching out to people every week through phone calls. These calls allow for social interaction and also give us an opportunity to asess needs. If you have a loved one or friend who you would like for us to check up on, please contact the church office and we'll put them on our list of regular contacts.
​​​​​​​

Partnerships

- We have been in contact with several other county organizations. If we can't help you, we probably know someone who can.

If there is anything else we can do for you, please don't hesitate to call or email the church office. We are praying for God's protection and the health of community during this difficult time.​​​​​​​